Homes for Sale in Corona Heights, San Francisco, CA
Corona Heights is a quiet, upscale community in San Francisco, California, and is home to the exquisite Randall Museum.
With its tiny, steep, peaceful, and charming streets, Corona Heights is a calm area where activity and business abound on 17th Street and Market Street. Aside from the fantastic shopping and dining options in the adjacent areas of Castro, Haight Ashbury, and Cole Valley, there is also excellent access to public transit and private shuttle services near Corona Heights. You can reach out to our team at any moment if you have any inquiries regarding the neighborhood or other excellent neighborhoods around San Francisco, CA.
RANDALL MUSEUM: More than 100,000 people visit the Randall Museum, free nature and cultural museum in Corona Heights Park every year. The museum is divided into science, nature, and the arts. Live native and domestic animals, as well as interactive displays about wildlife, are on display. There are also a variety of other hands-on learning activities for both children and adults at the museum. Families visiting the museum with their children will undoubtedly have a wonderful time by the variety of activities available in the museum.
CORONA HEIGHTS PARK: Corona Heights Park, which boasts some of the city's best views, is home to a diverse and abundant collection of flowers, such as checkerbloom, Douglas iris, footsteps of spring, mule's ears, and California poppy, Johnny jump-up, a delicate species that is the only host plant for the Callippe silverspot butterfly. Corona Heights Park is a popular destination for locals and visitors alike. Additionally, the park includes dog play areas, a natural area, and a trail, all of which can be excellent destinations if you want to rest and take in the tranquil environment of the park.
UPPER TERRACE MARKET: An excellent neighborhood market in Corona Heights with a varied range of food supplies, including many international snacks, marginally greater quality products in general, and a fantastic assortment of wine. You may also find a fantastic range of Asian frozen foods, such as mochi ice cream, at this store. At the butcher, their meat section was attractively displayed, and they had a large selection of meats to choose from. Upper Terrace Market is the best spot to go if you want to enjoy a pleasant shopping experience while getting your essentials.
San Francisco Real Estate Information
Median Price of Sold Homes
Home Ownership Percentage
5 Real Estate Facts About Corona Heights
Properties in Corona Heights are currently on the market for sale, with a listing value ranging from $895,000 to $5.20 million, depending on the location and home features.
When it comes to typical house features in the area, most residential properties are furnished with two bedrooms and two bathrooms on average.
Residences provide ample living area, typically from 1,000 sq ft to 2,100 sq ft in size.
Homes are often built on lots ranging in size from 0.07 acres to 045 acres.
Architectural designs such as Mid-Century Modern and Contemporary styles can be found in the architectural finishes of the homes for sale in Corona Heights.
Latest Homes for Sale in Corona Heights, San Francisco, CA
46
Open House
Beds
3
Baths
3
SqFt
1,748
MLS#
423735492
30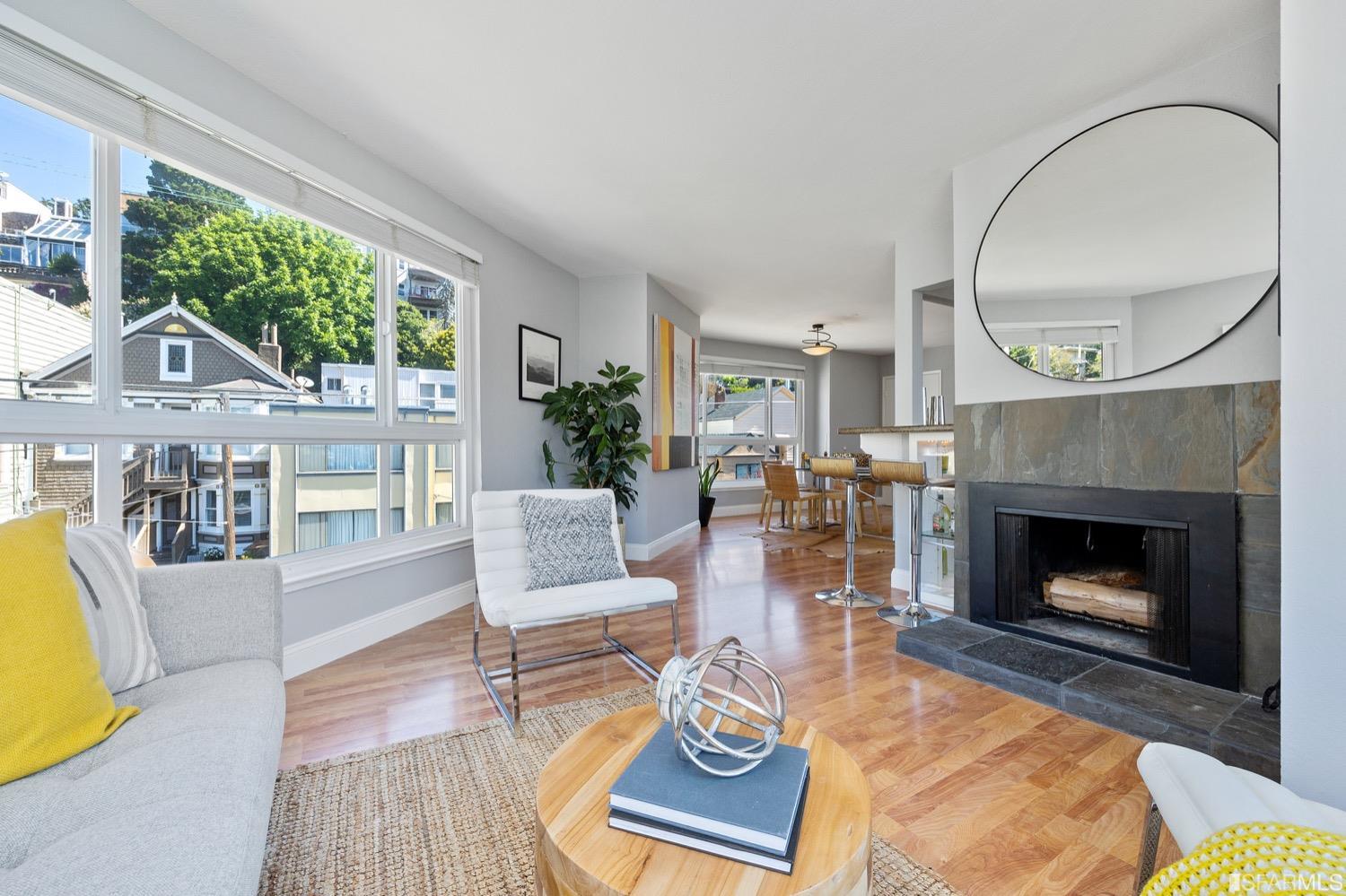 28
Corona Heights is located approximately 3 minutes away on the southern edge of Buena Vista Park in San Francisco, CA. The neighborhood's northern and southern boundaries are defined by Roosevelt Way and 17th Street, respectively, while its eastern and western boundaries are established by Castro Street and Levant Street/Lower Terrace.
Ready to take the next step?
I take pride in helping my clients find the best deal possible and make their home search experience as pleasant as possible. Please don't hesitate to get in touch with any questions you may have about San Francisco neighborhoods. I would be glad to represent you in your transaction, whether it's buying or selling a home in the city.
San Francisco Market Statistics
Things to do in Corona Heights
Schools in Corona Heights
People who like Corona Heights also like