Homes for Sale in Saint Francis Wood, San Francisco, CA
Saint Francis Wood in San Francisco, California, gives you a small-town vibe that lavishes in a progressive big city.
The residential area of Saint Francis Wood is one of the eight master-planned residence parks in San Francisco. Considering everything you and your family's need are within arm's reach, Saint Francis Wood lists shops to get daily necessities, places to eat, venues to cater entertainment activities, and many more. If you want to learn more about Saint Francis Wood, please reach out to one of our professional staff and we will be happy to assist you to make your dream house a reality.
GROWING ETHNIC MOSAIC: Saint Francis Wood is nestled in San Francisco, California. The area is a mosaic of people from all over the world and all walks of life. Empirical investigations found that a diversified neighborhood positively affects its community. Houston, Jersey City, and New York are living proof of the direct effect of diversification on the metropolis's flourishing economy. It's as if residing in Saint Francis Wood gives you a key role in making history. And this is an adventure that you certainly want to be part of, as it is a humbling and inspiring experience.
GLAMOROUS CITY LIVING: Saint Francis Wood is located in the heart of San Francisco. And there's no denying that many people worldwide yearned to live here. Deemed as one of the top attractive cities globally, you can take pride in living the dream of numerous individuals here and abroad. They wanted to be part of the beloved San Francisco community. Sensational sights reign triumphant in the city, and you have a front-row ticket to glimpse it. Countless cultures are celebrated in different parts of the city, and living in Saint Francis Wood gives you instant access to witness it. The hilly streets of Saint Francis Wood, San Francisco, have favorable mild weather that lets you enjoy outdoor activities. If this is not a glamorous city living, I don't know what is.
EMPOWERING EMPLOYMENT OPPORTUNITIES: Saint Francis Wood, San Francisco, is located in the Bay Area, which has had a spiraling number of technology firms and startup genomes over the past years. The booming sector enriches the residents' lifestyle and bolsters the local economy. Residing in an innovative technology-based society enhances education and empowers employment prospects. According to studies, your likelihood of accomplishment increases if you spend more time with thriving and success-hungry people. Because being surrounded by these individuals will be contagious and allows you to develop a whim to seek a better living.
San Francisco Real Estate Information
Median Price of Sold Homes
Home Ownership Percentage
Homes in Saint Francis Wood
5 Real Estate Facts About Saint Francis Wood
Saint Francis Wood facade displays an array of architectural house designs like Victorian Stick Homes, Queen Anne, Beaux-Arts, and Mission Revival.
Typically, St. Francis Wood Residences are highly valued from $2,900,000 to $4,200,000.
Considering that St. Francis Wood is a superior neighborhood, the abodes here commonly contain lovely patios, 3 to 6 bedrooms, and 3 to 6 bathrooms.
Lot Size in St Francis Wood is spacious and ranges from 0.11 acres to 0.25 acres, allowing you to have landscaped gardens, a small play area for your kids, and a covered lanai area.
The living area of St Francis Wood residences is between 2,250,000sq ft to 3,900,000sq ft, adequate for small to massive households.
Latest Homes for Sale in Saint Francis Wood, San Francisco, CA
71
Open House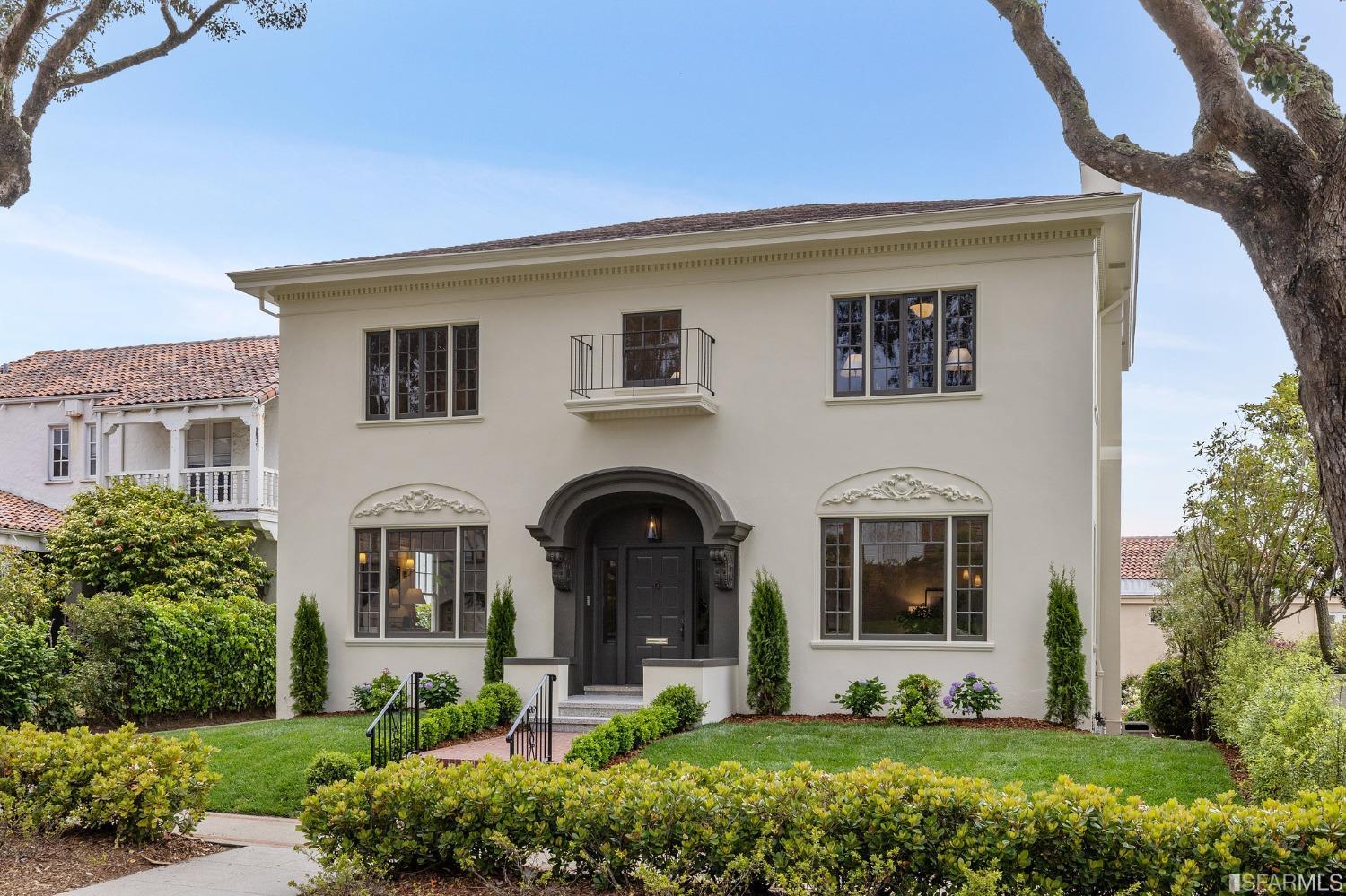 Beds
4
Baths
3
SqFt
3,120
MLS#
423745801
66
Open House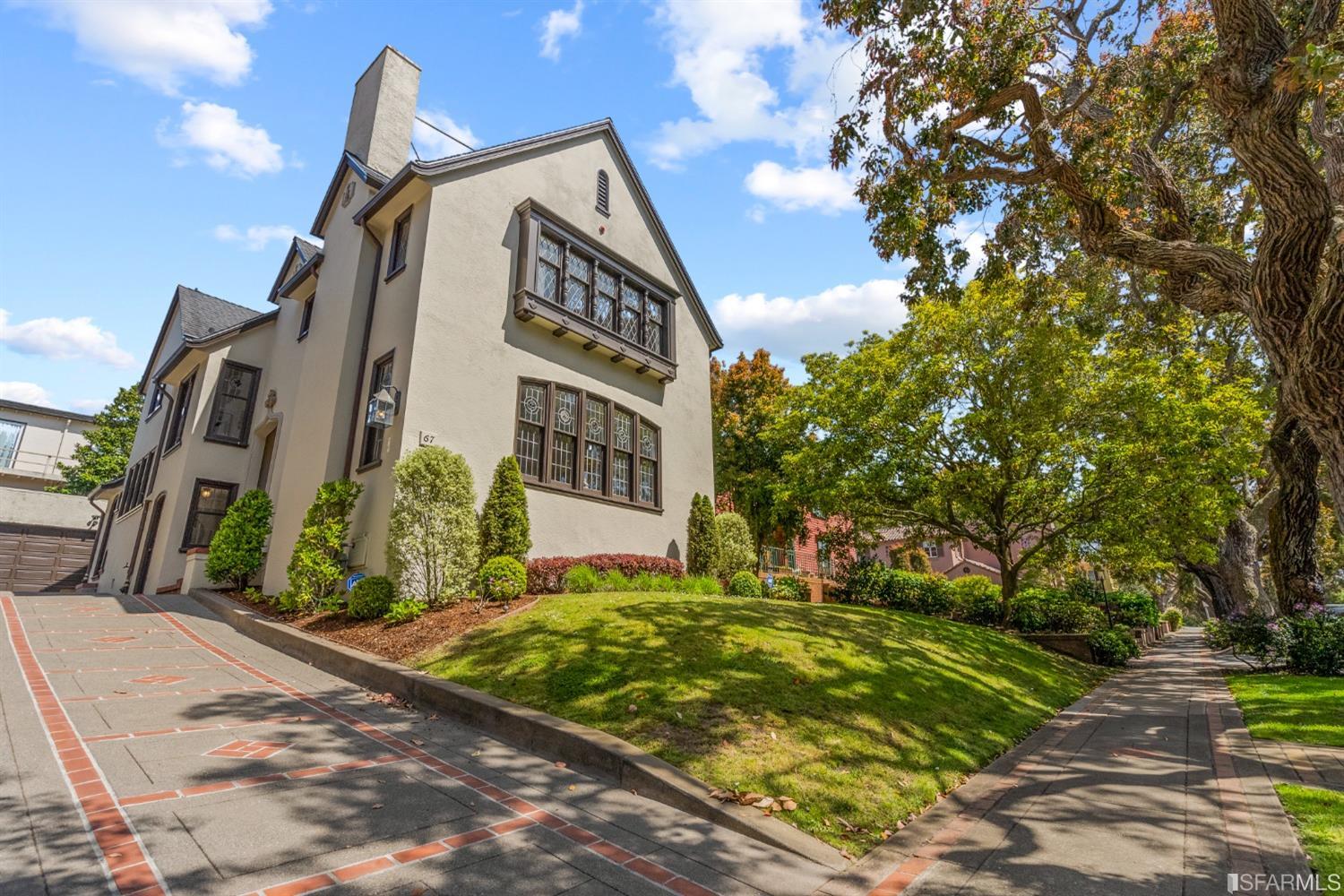 Beds
3
Baths
2
SqFt
2,670
MLS#
423745512
77
Beds
5
Baths
2
SqFt
2,320
MLS#
423740524
Saint Francis is less than 5 minutes away from San Francisco's highest peak, Mount Davidson, via Portola Drive. Saint Francis Wood is a small mostly-residential area adjacent to well-known neighborhoods. West Portal is located in Saint Francis Wood's north, Sherwood Forest and Monterey Heights on its east, Balboa Terrace on its south, and Merced Manor on its West. The city's world-famous Golden Gate Bridge stands majestically on the north, and it's only a 15-minute ride, reachable via 19th Avenue. Via US-101 N, the prosperous Financial District is less than 20-minutes away from Saint Francis Wood, while the Fisherman's Wharf is only 25 minutes using the same route.
Ready to take the next step?
I take pride in helping my clients find the best deal possible and make their home search experience as pleasant as possible. Please don't hesitate to get in touch with any questions you may have about San Francisco neighborhoods. I would be glad to represent you in your transaction, whether it's buying or selling a home in the city.
San Francisco Market Statistics
Things to do in Saint Francis Wood
Schools in Saint Francis Wood
People who like Saint Francis Wood also like